POPTALES -
The exhibition
is featuring illustrators, graphic designers, animators and street-artist from all over the world.  
Their bond is a passion for illustration and character design.
Also POPTALES part of Pictoplasma / Character walk this year.
10-14 MAY 2017  BERLIN FATA MORGANA 
MY PROCESSES
1. Remove the prints on deck with sandpaper 2. Take the photo of decks sand start to digital sketch. 3 When my design and placement looks good I started to draw artwork on decks.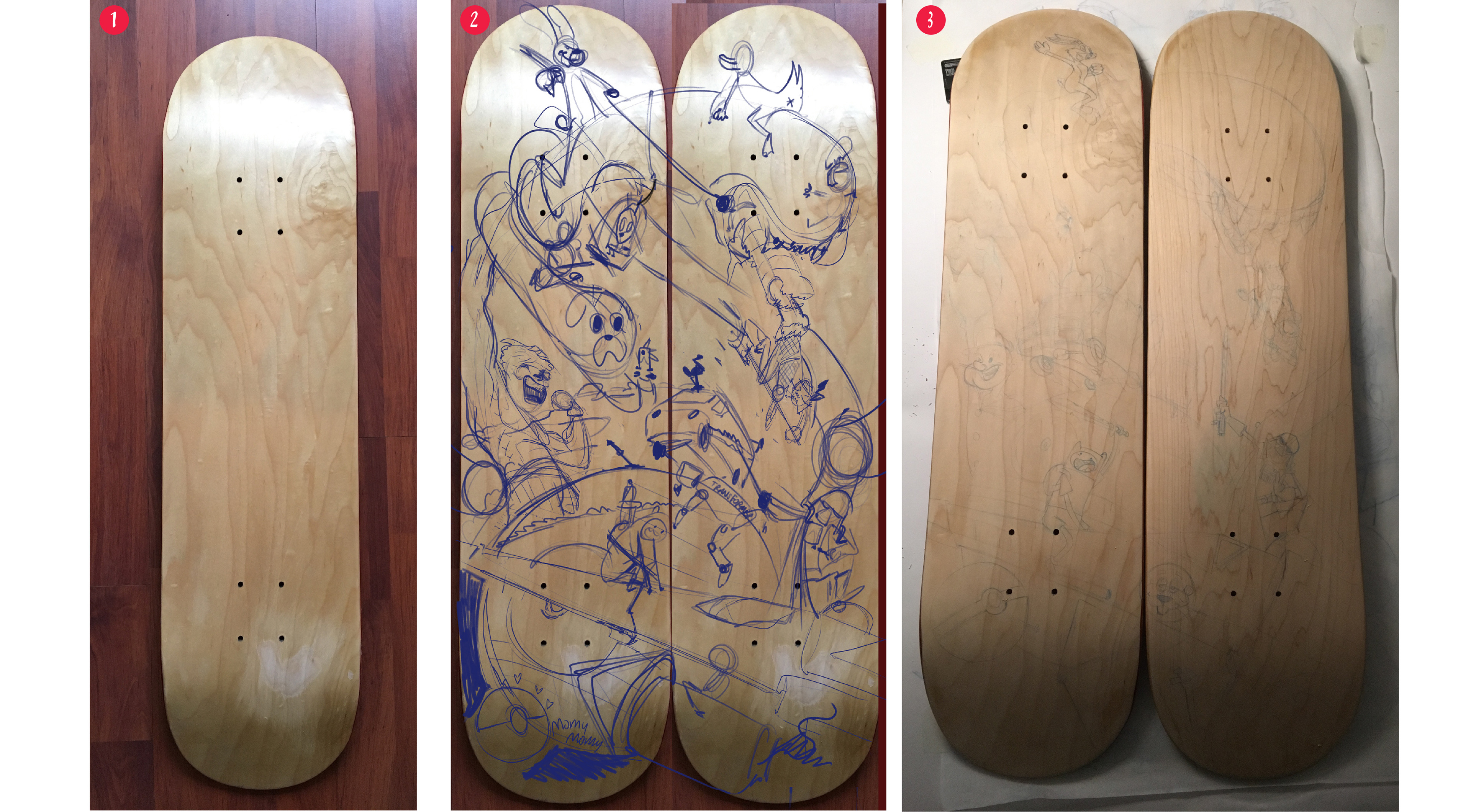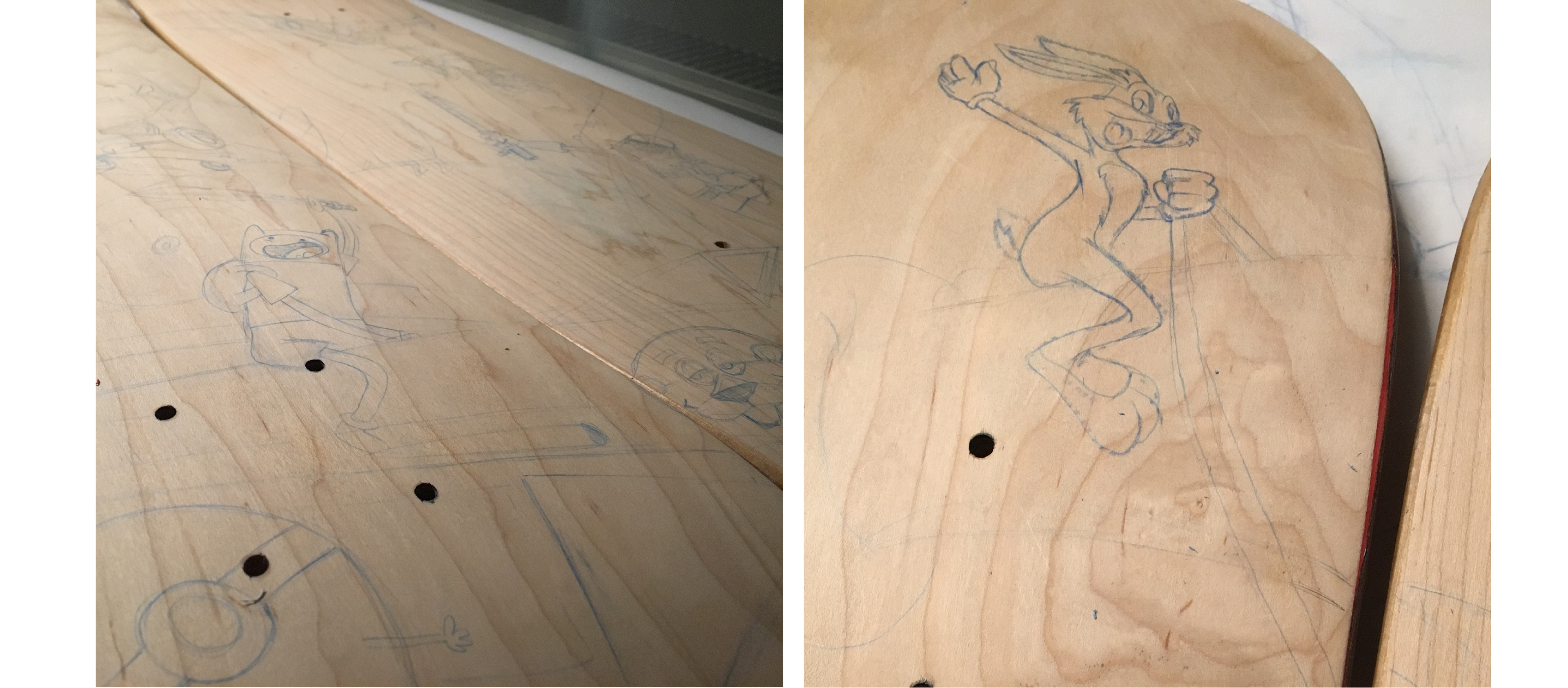 Also as a final process I added UV paint which only active with blacklight